Alyssa Faulkner was diagnosed with type 1 diabetes back five years ago and has been supporting Diabetes UK but she believed that there was not a lot tailored to 16-31 year olds that had the same condition as her.
Alyssa took it upon herself to organise a conference in Paisley  called Young, Fun and Type 1 which was held in June earlier this year.
Type 1 diabetes is always in the back of my mind but it doesn't
stop me from doing the things I want to do.

– Alyssa Faulkner
Alyssa, who currently studies at the University of Dundee, went on to create a site called The Pumptastic Scot, a blog dedicating to her experiences in facing challenges with living with type 1 diabetes. She has written pieces explaining the difficulties she faces every day of her life.
Alyssa has never stopped campaigning for young people living with type 1 diabetes which is incredible. She has met First Minister Nicola Sturgeon and Prince William where she has talked to them about her campaign.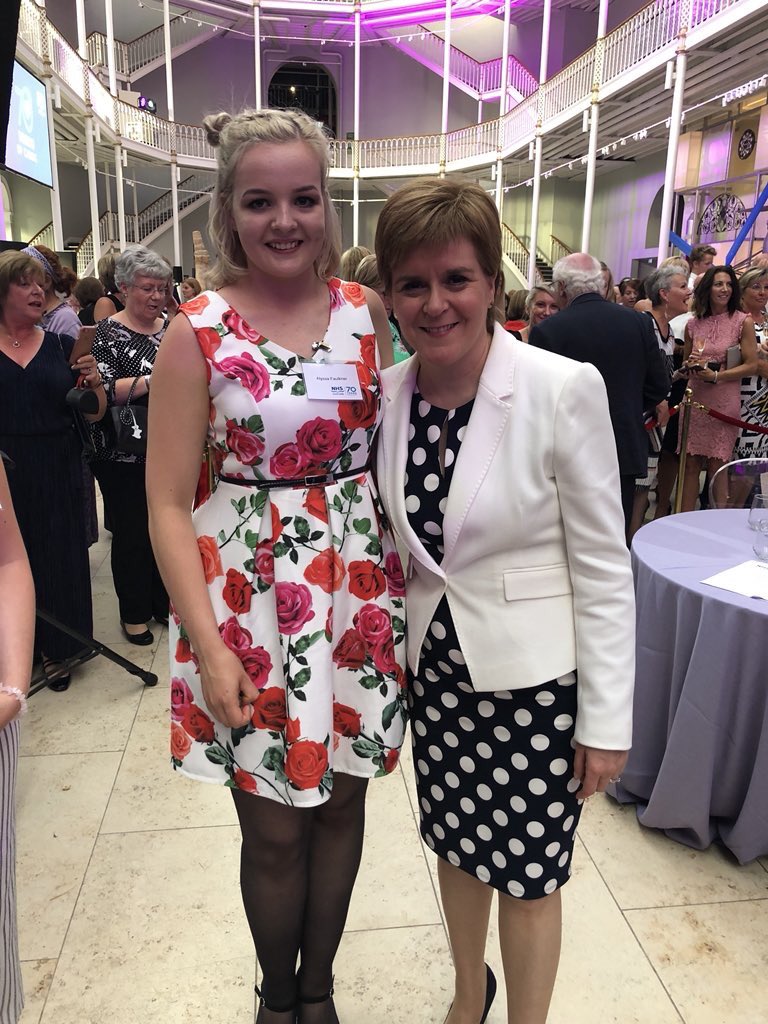 Alyssa spoke at the European Parliament as part of her voluntary work with Young Scot and she said that her type 1 diabetes did not get in the way of that.
Alyssa has been named a finalist in the Sunday Mail Young Scot Awards where she is one of three named in the Health Award category.
She is a great role model for people suffering from conditions in everyday life but instead of it dominating your life, you can put it at the back of your mind and pursue your goals and ambitions!